ABOUT US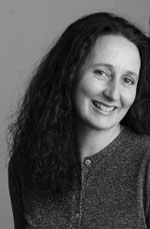 Founded by Jayne Merrin in 2003, the retail engineers is a highly skilled team of experts drawn from the across the retail world often from operational backgrounds. We work globally and with excellent partners to deliver innovative but practicable solutions into all types of retail businesses.
We have worked with retailers, brands and their supply chains for more than 20 years. Finding new ways to resolve and revitalise the proposition and deliver to the consumer is our key task. We work in partnership with our clients, never alone.
Through clarity of thinking, we develop and deliver innovative but practicable solutions.
We blend a number of capabilities:
process modelling and re-engineering
content expertise
IT solution assessment and implementation skills
organisational modelling, role definition, people and skills assessment and training
We have the experience and skills to know how a solution must integrate successfully within the whole enterprise. By seeing all the touchpoints we deliver holistic and pragmatic solutions.